Forms of Payment:

PayPal Only

Prices:


Please take note that prices depend on where I can get some of my items. I will try to my best to keep the prices in the same price range.


All prices are in USD.


Prices does not include shipping and handling. Shipping and handling: $1 to US, Canada and $1.50 elswhere.

Shipping Times/Batches:
I have things shipped through my mom in the US to save on shipping.


2nd or 3rd week of January


1st or 2nd week of April (If I go to the US for summer vacation)


1st or 2nd week of June (If I stay in the Philippines for summer vacation)


Some time in October or November (Depends on when or if my mom comes here for my semester break)

Shipping Disclaimer:


I am not responsible for any lost or damaged items or packages.

Contact Information: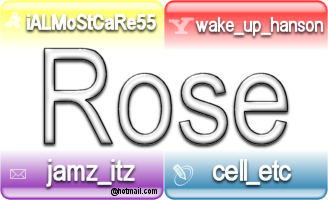 Credit for contact table:
krazy_kt
BabyBinky33 --> Main LJ

MySpace IM:

(
Wishlist
)